https://www.minimundus.de/en/front-door-pillars
Front door with pillars
https://www.minimundus.de/en/front-door-pillars
EUR
24.50
new
2497
€ 24,50
incl. 19 % VAT excl. shipping costs
---
weight 0,19 kg
delivery time 2-3 Tage

Sofort versandfähig, ausreichende Stückzahl
For this product and a shopping cart value over EUR 1, Customers will receive at least 122 Loyalty points.
---
Wishlist:
Front door with pillars
---
Product.Nr. 60050
There are no reviews for this product
:
You receive 100 loyalty points for each product review. Write a review
---
made from natural wood

Frame with two decorative pillars
acrylic glass overhead light

complete with interior paneling

Dimensions: 130 x 216 mm,
cut-out dimensions: 77 x 191 mm
Useful additions
Customers also purchased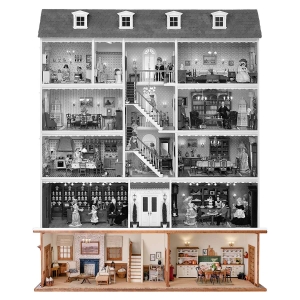 Vario Module Floor, suitable for the large townhouse
Product.Nr. 90360

€ 159,00*
The item is sold out.
0.0

0

Reviews
Loyalty points
You receive 100 loyalty points for each product review. learn more
There are no reviews for this product
product description
Front door made from natural wood with pillars

Frame with two decorative pillars and overhead light in acrylic glass
Complete with interior paneling.

Dimensions: 130 x 216 mm,
cut-out dimensions: 77 x 191 mm